In this highly digital era, real-time monitoring and management of essential assets have become an urgent requirement across various industries. Whether in logistics, transportation, or manufacturing, gaining instant insights into asset status not only enhances operational efficiency but also reinforces overall security. Our market positioning focuses on addressing this challenge by providing an outstanding solution that encompasses real-time monitoring and remote digital management of assets such as containers, trailers, trucks, and more.

I. Key Features
Global Application and Communication Adaptability: Our solution not only covers the majority of global regions but also supports various communication modes, including TCP, UDP, MQTT, and HTTP, to adapt to diverse communication environments. Supporting Cat1M1 and CatNB2 frequency bands ensures exceptional performance in different geographical locations and communication scenarios.

Multi-Mode GPS Positioning: Through multi-mode GPS technology, we ensure asset positioning accuracy within a range of 2-5 meters, incorporating GPS, GLONASS, Galileo, BDS, QZSS, IRNSS, and other satellite systems to meet high-precision location requirements.

BLE 5.0 Bluetooth Sensors: Our system is compatible with mainstream sensors and supports ELA brand or custom temperature and humidity sensors, providing comprehensive monitoring capabilities for diverse industry and application scenarios.

Efficient Solar Panel Charging: Equipped with high-efficiency SunPower solar panels boasting a conversion rate of 23% and exceptional low-light performance, ensuring stable power output in outdoor environments for sustainable usage.

Illegal Removal Alarm and Anti-Jamming: Featuring an anti-theft system with real-time removal alerts and anti-jamming capabilities for enhanced asset security.
II. Reliability, Stability, and Scalability
Reliability: The system utilizes an aluminum alloy base and corrosion-resistant, UV-resistant, and wind-resistant plastic cover, ensuring robust durability. Industrial-grade components operate within a temperature range of -40°C to +105°C, adapting to various harsh environments.

Stability: Operating 24/7 with self-check and recovery functions, the system provides continuous stability. Reporting mobile status every 5 minutes and stationary status every 20 minutes, it sustains perpetual usage without management or charging in most regions under normal sunlight conditions.

Scalability: Supporting multiple installation methods such as magnets, screws, and tape to meet diverse installation needs. Additionally, it allows for the addition of different Bluetooth sensors for expanded functionality tailored to specific requirements.
III. Application Environment
Suitable for environments with extreme temperatures, shock resistance, corrosion resistance, dust resistance, UV resistance, and resistance to salt spray. Adaptable to complex electromagnetic environments, ensuring signal stability.
IV. Quality Assurance and After-Sales Service
A two-year warranty period and a lifespan of 5-8 years (excluding batteries) guarantee product quality and long-term stability. We provide comprehensive after-sales services to ensure customer satisfaction.
V. Certifications
Our solution complies with FCC, CE, UN38.3, E-MARK, and other certification requirements worldwide, providing customers with reliable product compliance assurance.

VI. User Experience and Intelligent Analysis
Our solution not only emphasizes hardware performance but also prioritizes user experience. Through an intuitive and user-friendly interface, users can monitor asset status in real-time, trace historical data, and customize reports to meet specific needs. Intelligent analytics provide real-time insights and predictive analysis, aiding users in making informed decisions.
VII. Data Security and Privacy Protection
We employ advanced encryption technology to ensure all transmitted data undergoes secure encryption, preventing information leakage and unauthorized access. User data privacy is our top priority, and we strictly adhere to relevant regulations to protect user privacy rights.
VIII. Sustainable Development and Environmental Responsibility
As advocates of sustainable development, our product not only excels in performance but also strives to reduce environmental impact. The use of efficient solar panels not only provides stable power to users but also reduces reliance on traditional energy sources, achieving environmental and sustainable energy utilization.
IX. Global Support and Service Network
We have established a global support and service network to ensure users receive timely and professional support at any time. Regardless of your location, we are committed to providing comprehensive technical support and customized solutions.
X. Future Development and Upgrade Assurance
We continuously monitor technological trends and are dedicated to providing users with more advanced and intelligent solutions. Through remote upgrades and firmware updates, we ensure your system always maintains the latest features and performance, maximizing your long-term investment value.
XI. Industry Cases and Success Stories
Our proud industry cases and success stories are vivid demonstrations of the real-world application of our solution. Collaborating with partners worldwide, we have successfully addressed challenges and achieved outstanding results in asset management. These cases not only prove the reliability of our solution but also serve as powerful references and inspirations for new clients.
XII. Social Responsibility and Philanthropic Activities
Guided by the philosophy of social responsibility, we actively participate in philanthropic activities. Through technological contributions, we strive to create a safer and more intelligent future for society. Collaborating closely with various non-profit organizations, we promote sustainable development and progress in philanthropic endeavors.
XIII. User Training and Resource Center
To unleash the full potential of our solution, we provide comprehensive user training and a resource center. Users can delve into system functionalities through online training, technical documentation, and video tutorials, enabling quick and effective system operation. This array of resources aims to ensure users make the most of the solution's advantages for optimal results.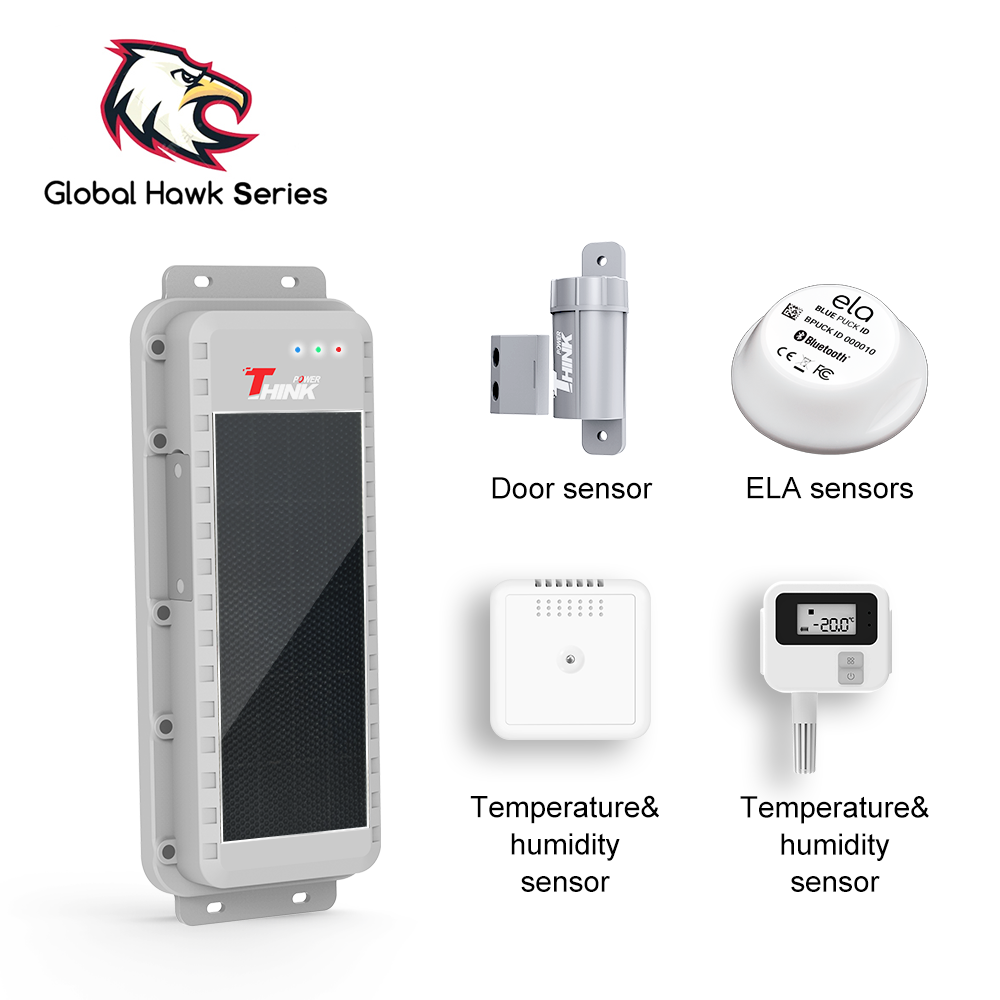 We not only provide an advanced technological product but also stand as a partner in the joint struggle and growth with users. Through rich user experiences, fulfillment of social responsibility, sharing of successful cases, and all-encompassing support services, we are committed to offering outstanding solutions for remote monitoring and management of critical assets across various global industries. In this digital age, our goal is to lead industry development and collectively shape a smarter and more sustainable future.