Best GPS Tracking System for Electric Scooter Management

In many Southeast Asian countries, people own scooters as main mode of transportation because of its convenience. Moving much faster with scooter in urban traffic, parking scooter closer to your destination. Without a doubt, scooters offer one of the best transportation modes for people.
Many people may think that "I can park anywhere, because it's just a bike." Therefore, random parking brought about inconvenience of city life and difficulty of urban environmental management. What's more, the number of scooters are increasingly dramatically while the government has failed to enact specific laws to manage this huge market, which makes it a motor bikes thief's paradise.


Scooters safety management is a touchy subject for most people, but how can we do about it?
The Best Scooter Tracker
Unlike many traditional trackers, Think Power pays more attention to the prevention of scooters theft.

As we all know, a relay device can control the circuit of the vehicle.There are two ways we control the vehicle engine through relay:

1.Send command to the tracker via SMS to open or close the contacts of a switch.
2.Cooperate with iButton to open or close the contacts of a switch.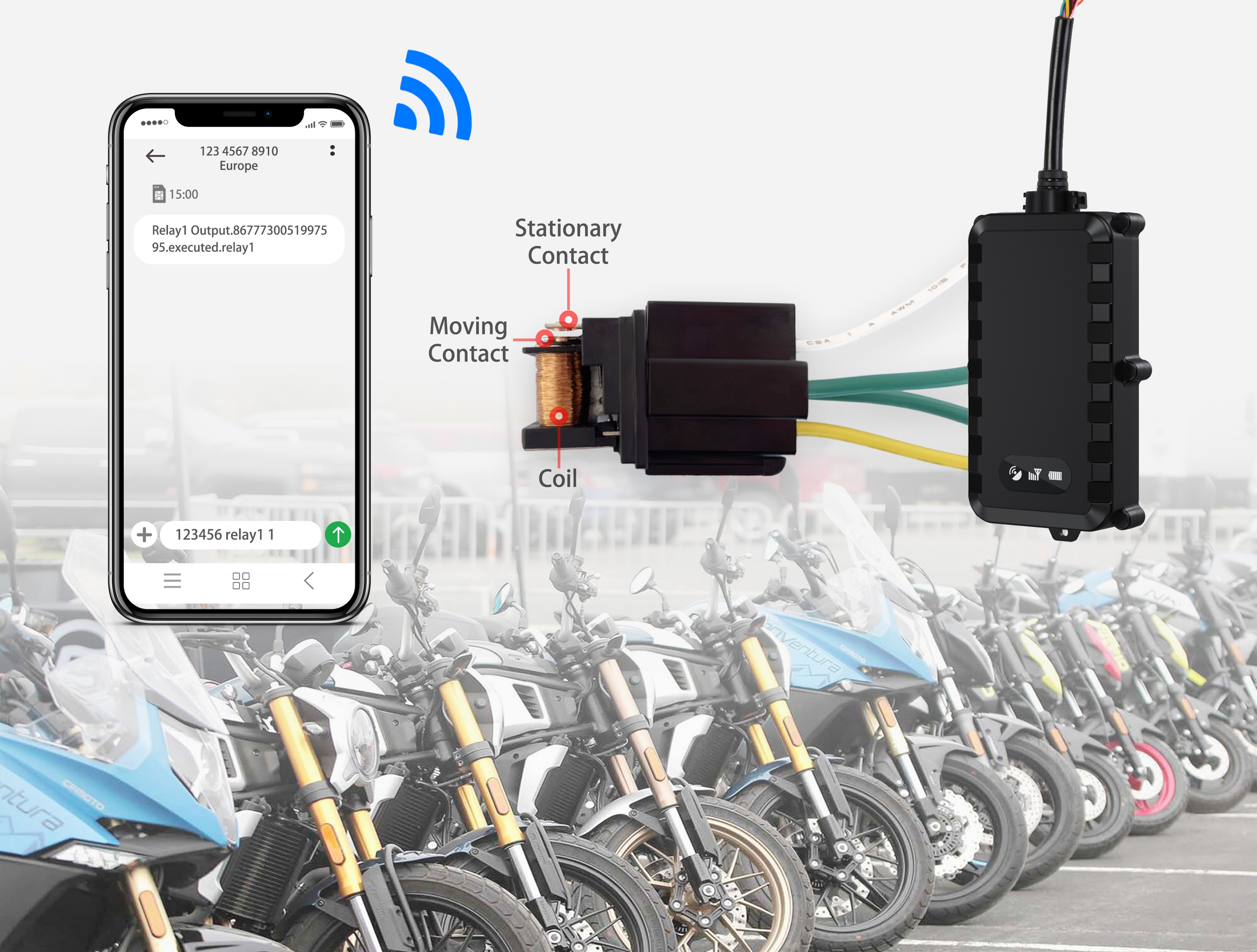 How it work?
Here is an example:

Normally, the relay coil attracts the contacts of a switch and pulls them together when activated, and the vehicle engine is ON at this time.

When we initially connect the relay to vehicle, the contacts of a switch were pulled together.

When the driver tries to driver the scooter for the first time after installation(ACC ON), the spring of relay pushes the contacts of a switch apart. At this time, whether you are authorized driver or not, you can't turn the scooter on and drive it away. To turn on the scooter engine, all you need is to pull the contacts of a switch together by sending command to tracker via SMS.

When the riding trip is ended(ACC OFF), the contacts are closed. Hypothetically, someone intends to thief your vehicle by using tools like flathead screwdriver(ACC ON), the contacts opened immediately. The scooter thief is failed to turn it the scooter engine and ride it away without SMS command.




If you are interested in the application of Relay GPS Tracker for scooter security management, welcome to contact us.
We are happy to share more.