Fixed asset tracking system will be released in September this year
The theft of vehicles and the valuables is quite common in foreign countries. In order to better protect our assets, such as outdoor lawn mowers, generator equipment, private vehicles, electric skateboards, etc., people pay much more attention on the asset management day by day. Think Power plans to release a device for fixed asset management in September this year.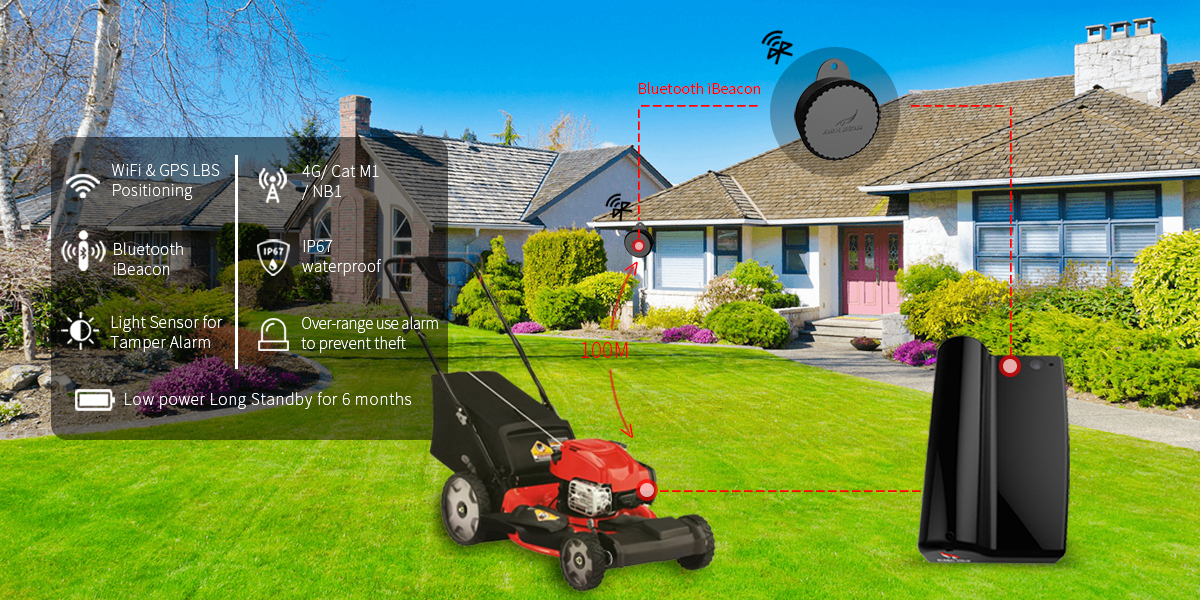 This product is divided into a main device and a Bluetooth beacon. The Bluetooth beacon is mainly hidden on the wall, and the main device is installed on our fixed assets. The main device has a built-in Bluetooth sensor. When the main device can scan a beacon, the device is in a sleep state by default at 100 meters. When the main device cannot scan a Bluetooth beacon, the device will report location information urgently and send an alarm reminder to the user.
It can protect assets much more better, and the use time can reach 6 months at the same time.
If you are interested at this product, contact us to send us a quote!