Luggage gps tracker will be released in September this year
Nowadays the tourism industry has developed rapidly, and more and more people choose to travel on holidays or in their free time. However, it's quite common to lost luggage or pick the luggage wrong during travel according to the statistics. In order to allow users to better protect their personal belongings during travel or business trips, Think Power plans to release a device for luggage safety management in September this year.

There are two types of luggage management equipment on the market. One only supports Bluetooth and is suitable for short-distance anti-lost management, but once it is lost, it is difficult for the user to retrieve it. The other is a conventional gpd tracking device, suitable for global use, but the use time is relatively short.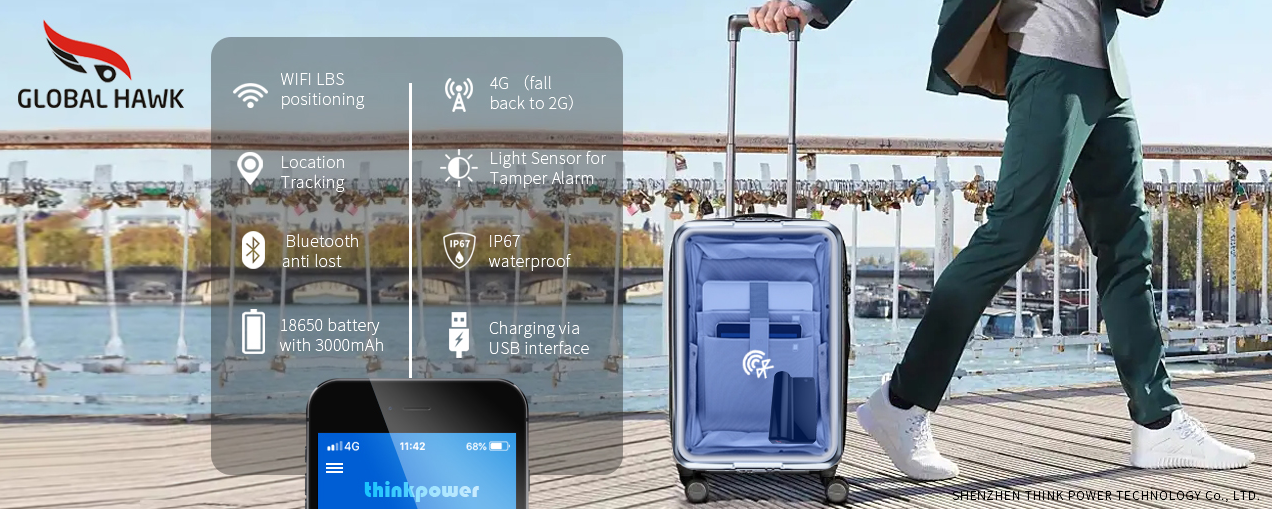 TP combines two types of devices on the market, and simultaneously uses Bluetooth and gps at the same time. When the device and the mobile phone are in a safe range, 3 meters in default, the device is in a dormant state. When the device and the mobile phone are in a disconnected state, the device is woken up and reports location data urgently. In this way, the anti-lost function can be achieved, and the standby time is relatively long. The normal use time of our equipment can reach 6 months.

If you are interested at this product, contact us to send us a quote!