With the opening up of the epidemic situation in various countries, the air transport industry and tourism industry are showing an upward trend.
Business exchanges around the world began to become active.
Package shipments are starting to become more frequent.
Personnel travel has also become more active.
In these business activities, people need to start improving the safety management of "fixed assets".
For example, the transportation of valuables. Transportation of tobacco, jewellery, famous paintings, etc.
Sending this will pay special attention to the real-time status of these goods.
It is hoped that real-time positioning and tracking can be performed to ensure that the goods reach their destination safely.
For business travelers and travelers in tourism purposes.
They are more concerned about whether the bags and suitcases at hand are safe.
The TL-904A/B series designed by THINK POWER is an asset security management device tailored for the above two scenarios.
The device is equipped with a built-in battery that can support wireless charging.
Support real-time data reporting, SMS query real-time positioning data.
The battery can satisfy frequent reporting for 24 hours.
For the management needs of travelers for luggage, on the basis of real-time positioning, it is equipped with a Bluetooth anti-lost device.
Only the user needs to put the positioning device into the asset to be managed, and wear the Bluetooth anti-lost device to easily manage the security of the asset.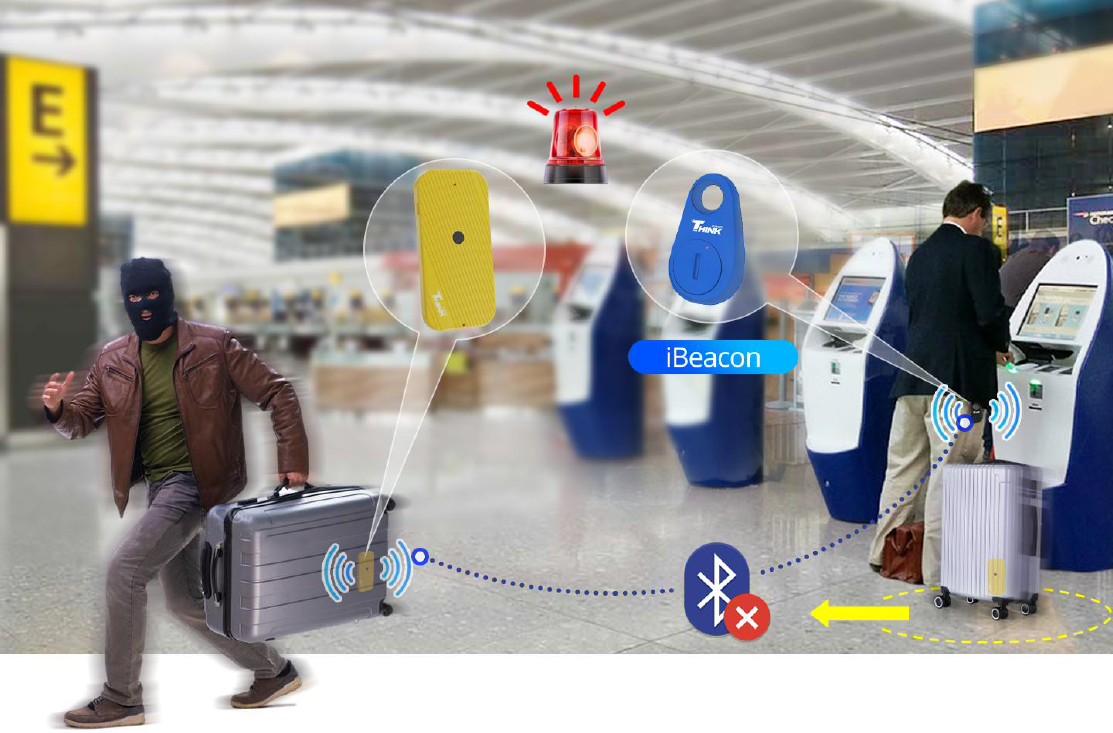 We use 4G wireless communication technology, which can be used worldwide. The positioning accuracy can reach about 2M.
The device supports aviation safety certification.
In conjunction with the Gurtam Wialon platform, customization of independent platforms is also supported.