The process management and monitoring of vehicle transportation has always been a matter of great importance to transportation companies.
Because it involves many cost factors in a company's process control.
A complete set of vehicle transportation management equipment developed by Strontek can effectively assist fleet companies to manage and monitor the fleet and its transportation process.
The system consists of:
1. The main device (TE-604E), it is a wireless device with communication, positioning, and information processing
2. Accessories: It is composed of Bluetooth temperature and humidity sensor, door sensor, Ibutton.
3. Special accessories: CANBOX, its function is to transmit and analyze various CAN BUS data released by the ECU in the car engine.
This system is widely used in the following scenarios:
1. Management of commercial vehicles: for example, excavators, bulldozers, forklifts, etc.
2. Transportation management of cold chain logistics vehicles
3. Transportation management of express vehicles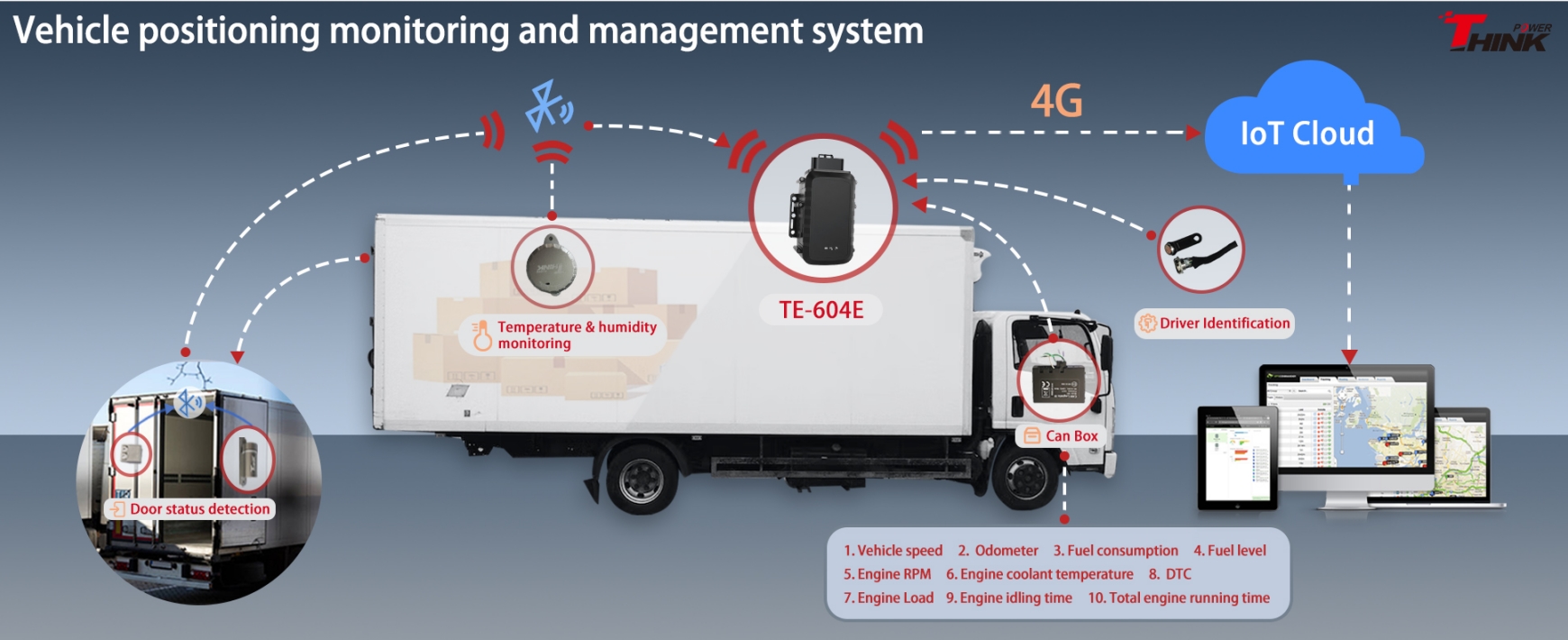 The entire system is equipped with a complete software platform for data analysis by end customers.
At present, we have in-depth cooperation with GURTAM (WIALON) and can provide customers with solutions immediately.