Leading telematics hardware supplier, SHENZHEN THINK POWER TECHNOLOGY CO.,LTD., proudly announces its successful participation in the highly anticipated exhibition held at the Midrand Gallagher Convention Centre from June 6th to 8th, 2023. This event brought together industry professionals, technology enthusiasts, and business leaders to explore the latest advancements in the field of connectivity.

Renowned for its focus on safety, the exhibition provided an excellent platform for SHENZHEN THINK POWER TECHNOLOGY CO., LTD. to showcase its comprehensive fleet management and asset security solutions. The company played a significant role in this event, seizing the opportunity to interact with diverse audiences and demonstrate its commitment to providing high-quality and reliable IoT hardware.

SHENZHEN THINK POWER TECHNOLOGY CO., LTD. introduced a wide range of tailored solutions designed for consumer and enterprise markets, including fleet management companies, software service platforms, and mobile asset security management companies. The company's state-of-the-art solar-powered asset management devices garnered great attention from visitors, who were attracted to their industrial design and user-friendliness. Representatives from SHENZHEN THINK POWER TECHNOLOGY CO., LTD. were present to provide in-depth demonstrations, address inquiries, and offer personalized advice to meet the varied security management needs of their customers.

One of the highlights of SHENZHEN THINK POWER TECHNOLOGY CO., LTD.'s presence at the South Africa exhibition was not only the offering of products catering to the vehicle and asset security tracking requirements but also the introduction of electric vehicle management devices and DVR security management devices. The electric vehicle management devices included a comprehensive electric vehicle BMS system management, aiming to meet the future African market's plans in the electric vehicle industry. Through continuous market research, innovation, and setting new benchmarks in the fleet management and asset management industries, SHENZHEN THINK POWER TECHNOLOGY CO., LTD. ensures a safer world for all relevant sectors and individuals.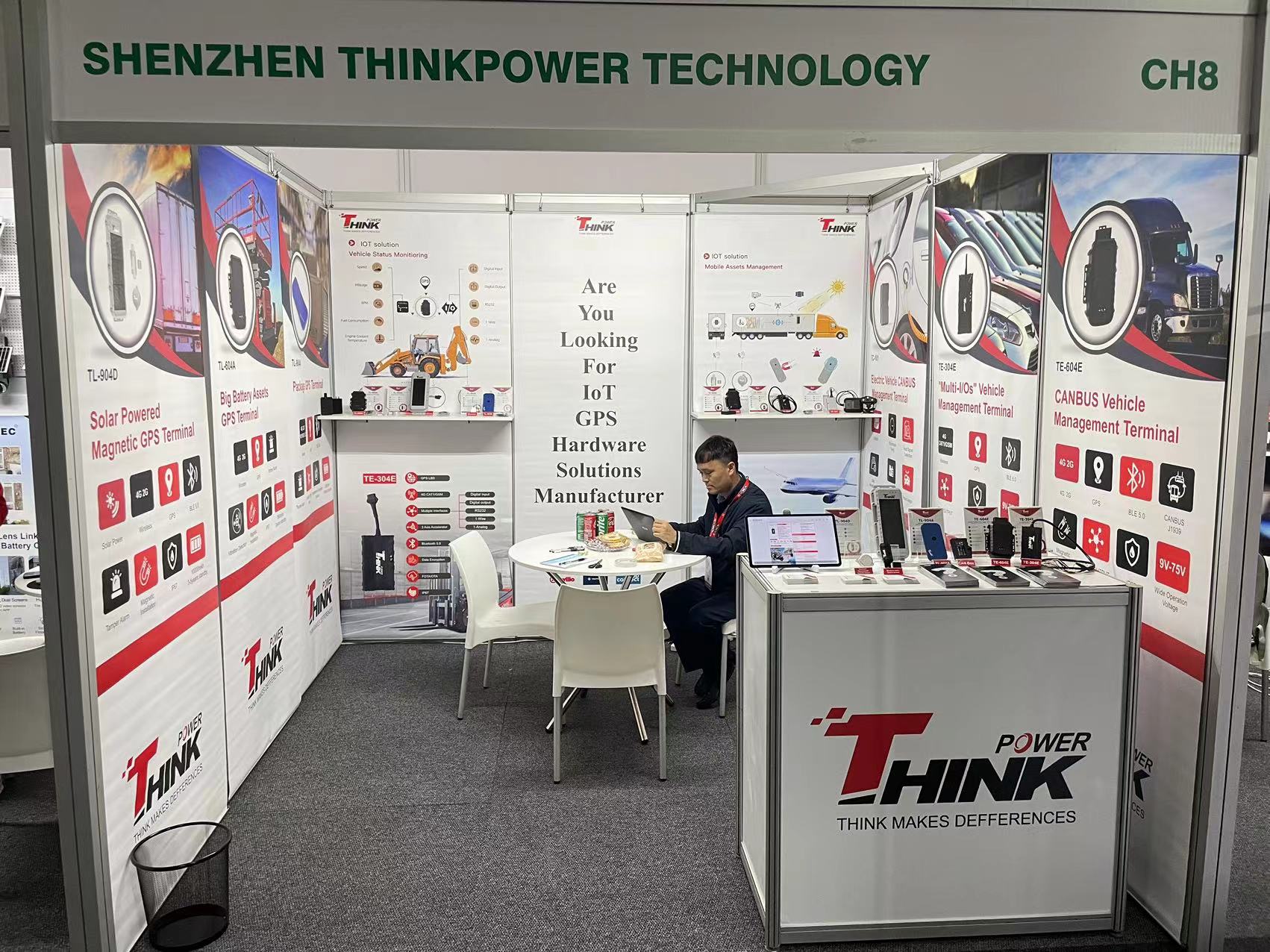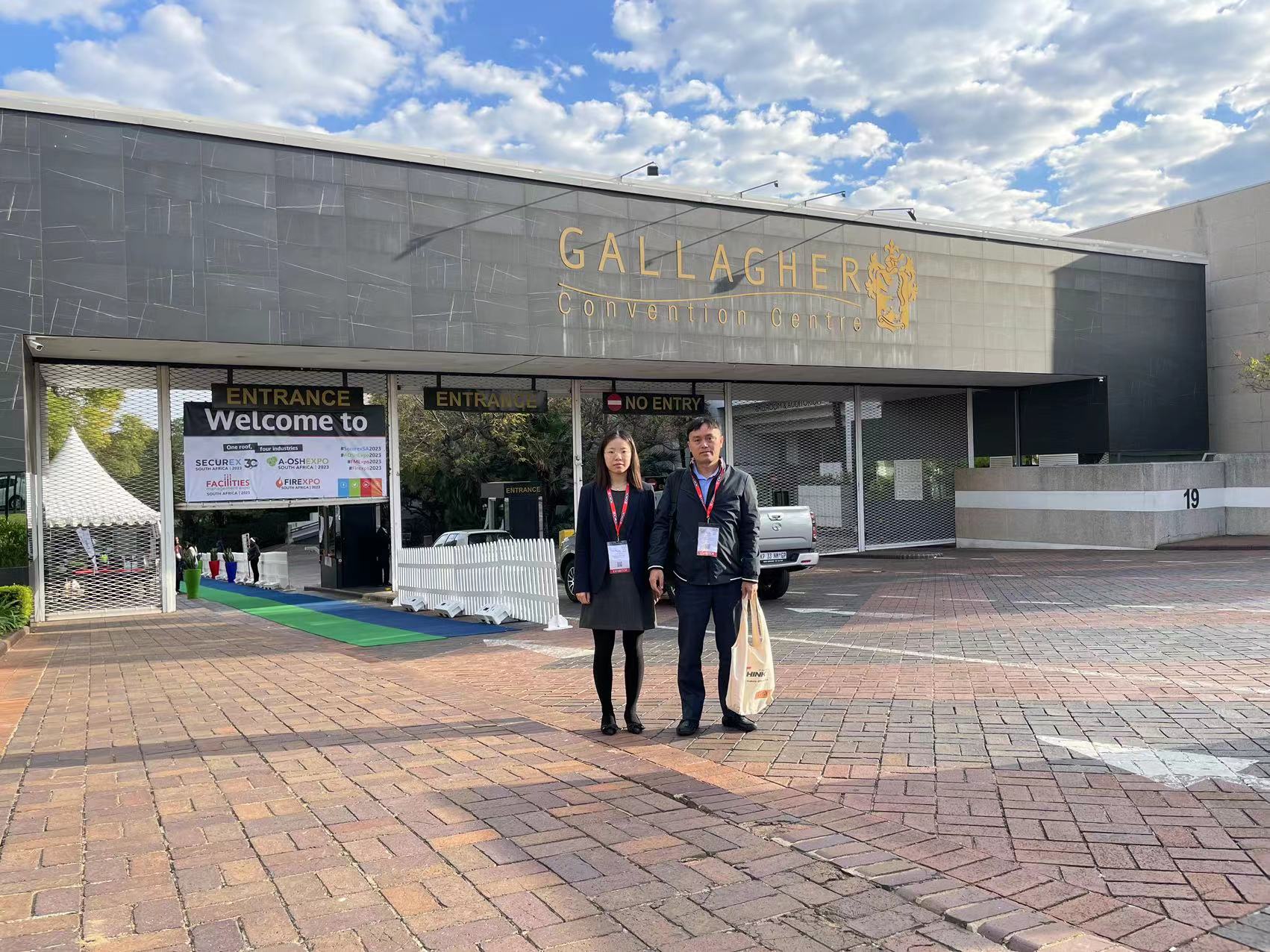 Shenzhen Think Power Technology Co., Ltd. was founded in 2015 and has been dedicated to the design and manufacturing of various professional data acquisition devices and systems in the field of M2M products in the IoT industry. We specialize in applications such as monitoring mechanical equipment operation and vehicle fleet, cross-border asset logistics monitoring and traceability management, indoor and outdoor valuable asset security and location monitoring, and localized environmental condition monitoring. As a national high-tech enterprise, we provide customized professional solutions for diverse global customer groups and channel partners, including transportation, supply chain, warehousing, heavy equipment, maritime vessels, and special personnel monitoring. We play a significant role in timely, visible, preventive, secure, and operationally efficient customer operation management, as well as meeting the demands for data informatization.

Shenzhen Office:
Our Shenzhen office is responsible for the application and product project design for both overseas and domestic markets. We have a professional team for software and hardware development, design, testing, marketing, sales, project management, administration, human resources, and financial management.

Our research and development team and management team core members have graduated from key domestic science and technology institutions. We have accumulated and pursued technological development in various core areas, from wide-area network GSM, LTE, 5G base station communication, and the latest global near-orbit narrowband satellite communication technology to short-range narrowband communication technologies such as BLE, WiFi, Lora, SigFox, and 2.4g. We have expertise in general GPS satellite positioning, centimeter-level positioning with RTK systems, embedded system design, TCP, UDP, MQTT communication protocols, device-side data encryption, low-power design, safe access to power sources for new and old energy power systems, CAN data acquisition, and complementary sensor applications. We continuously accumulate and pursue technological advancements, and we have independently mastered core technology development resources. This empowers us to design and manufacture M2M products that can be marketed safely and reliably in both the domestic and overseas markets in Europe and the Americas.

Shenzhen Bao'an Factory:
Our independently-accounted manufacturing enterprise is responsible for product manufacturing and logistics. With 12 years of experience in the automotive electronics and communication industry, we adhere to IATF 16949 and ISO 9001 quality management systems. We were among the first in China to implement RoHS process manufacturing standards. Our factory covers an area of 3,000 square meters with an annual product delivery capacity of 300,000 units.

For more information about Shenzhen ThinkPower Tech, please visit our website at www.cnthinkpower.com or follow us on:
Contact: lucas@cnthinkpower.com