CAN BUS J1939 GPS Tracker will be released this September
Currently, there are relatively few safety management equipment for ships, railway locomotives, agricultural machinery and other large products on the market. In order to meet the demand for safety management of such commercial vehicles, Think Power plans to launch related equipment this September.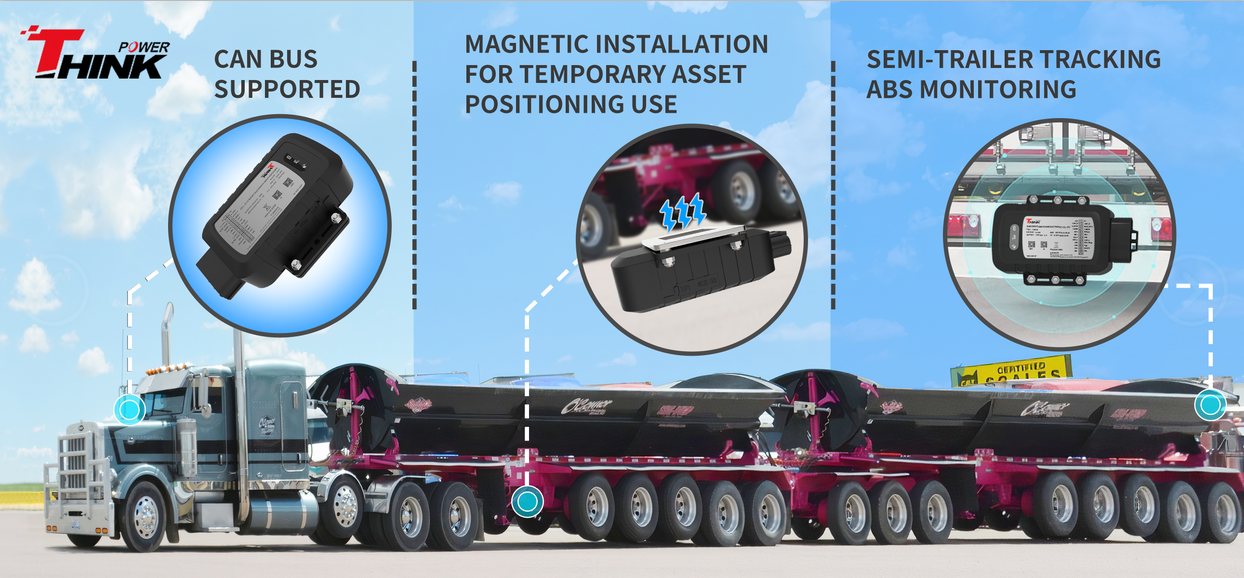 SAE J1939 is the most widely used application layer protocol in commercial vehicle engines. The 4G vehicle positioning equipment designed by TP will support this communication protocol and support the Can 2.0B protocol. This product is mainly used for large commercial vehicles and large-scale commercial vehicles. Effective monitoring and management of engine equipment.

According to the needs of the market, we plan this product is to provide high-precision positioning functions, multiple I/O interfaces for different applications, more flexible protocol modification, and more stable communication transmission. At the same time, the built-in CAN Bus function can obtain the status information of the device

1. Vehicle speed
2. Odometer
3. Fuel consumption
4. Fuel level
5. Engine speed
6. Engine coolant temperature
7. Engine load
8. Engine idling time

If you have any needs or ideas for this product, please feel free to contact us, we would like to hear from you.