CAN bus technology (CANBus), the full name of "Controller Area Network Bus technology (Controller Area Network Bus), is a serial communication technology that complies with ISO international standardization.
In the automotive industry, traditional vehicles need to embed a large number of wiring harnesses in the body to transmit the signals collected by the sensors, and the application of CAN bus technology can greatly reduce the number of wiring harnesses. It can transmit 32bytes of effective data per second. Ensure that the vehicle travels more safely, comfortably, and reliably.
Since its inception in 1986, CAN bus technology has been widely used in transportation, industrial automation, and many other fields due to its high performance, high reliability, real-time performance, and reasonable cost. In Europe, CAN bus technology is the standard protocol for automotive networks; in North America, CAN bus technology is the standard bus for automotive computer control systems. In addition, there are also J1939 protocols based on CAN bus technology, which are specially designed for large trucks and heavy industrial machinery vehicles.
Why we import CANBUS in GPS Tracker:
1. Market application needs: In addition to GPS TRACKER meeting the basic needs of customers, customers begin to care about vehicle maintenance and maintenance needs
2. Vehicle maintenance costs: Commercial vehicles are different from passenger vehicles and have higher costs in vehicle maintenance. Using CAN data to predict vehicle risks and stop losses in time can effectively save vehicle maintenance costs and extend service life.
The parameters that end customers often use in the process of using CAN-BUS GPS TRACKER are:
1. Construction machinery vehicle: fuel consumption, engine speed, engine load, engine temperature, engine operating time, engine coolant temperature, idling time, oil level
2. Commercial vehicles: fuel consumption, mileage, vehicle speed, oil level, engine speed, idling time, engine coolant temperature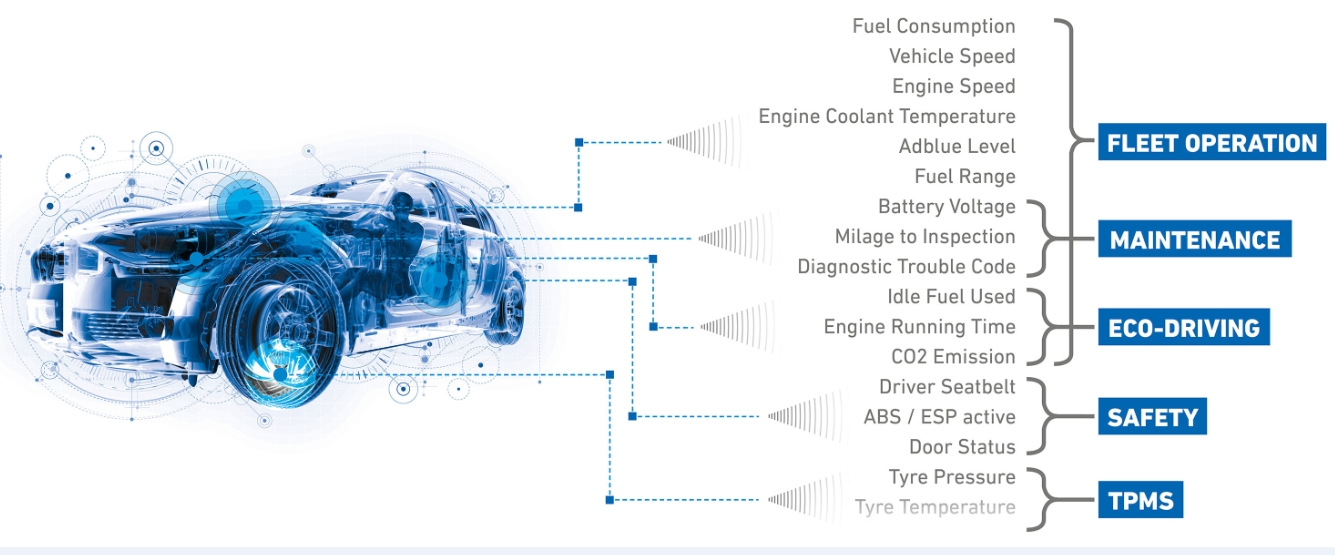 At present, the 4G CAN-BUS Multi-interface GPS tracker developed by THINK POWER can support data reading of 9 standard PIDs:
1. Vehicle speed
2. Odometer
3. Fuel consumption
4. Fuel level
5. Engine RPM
6. Engine coolant temperature
7. Engine Load
8. Engine idling time
9. Total engine running time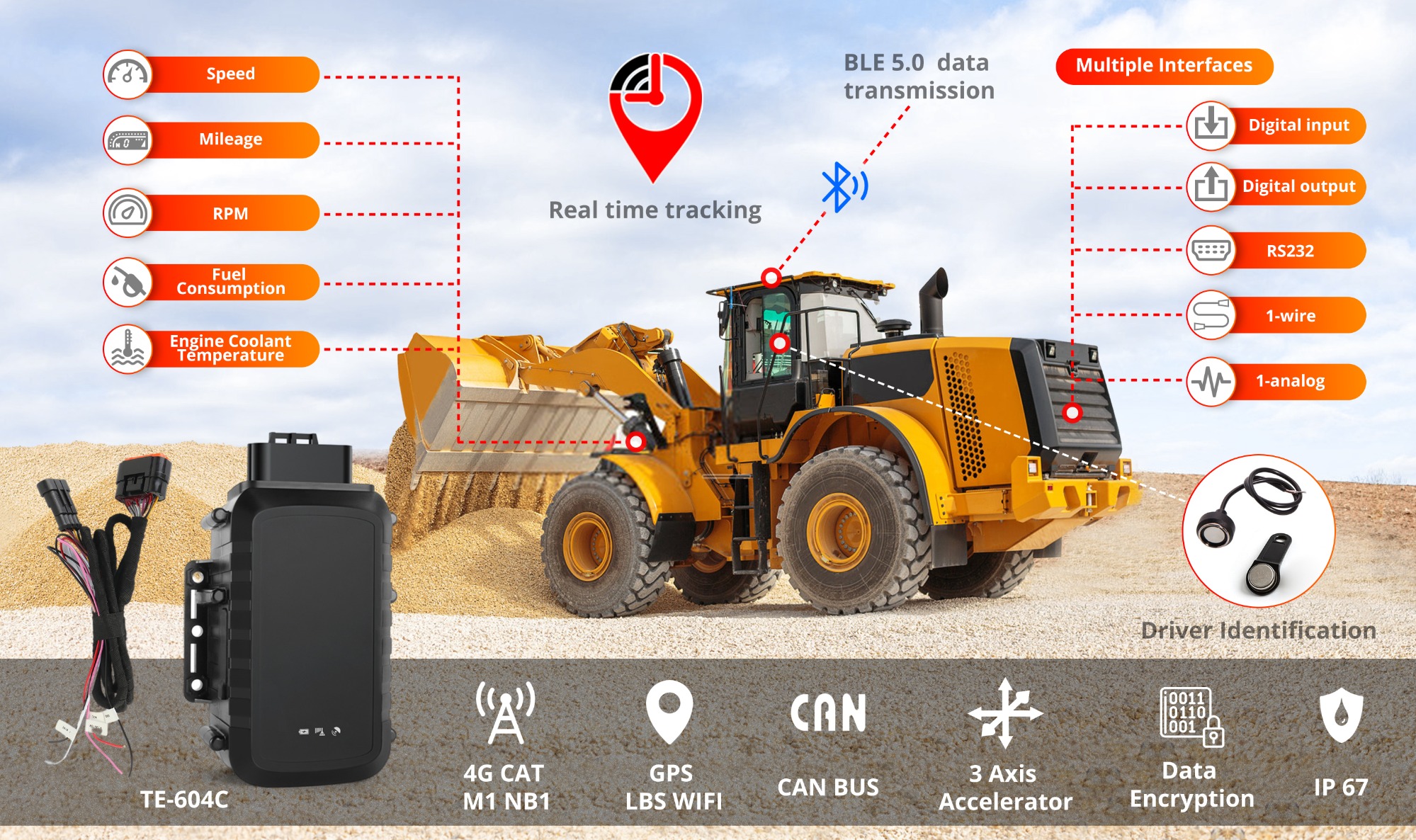 The device is equipped with 26 PIN pins, equipped with two CAN channels (one channel reserved), other interfaces include a 1-wire bus interface, digital input and output interface, and so on.
And do more functional expansion with end-users.
We use a very flexible communication protocol format and support customization.
If you have needs for large fleet management, you can contact us.