We are very pleased to have reached a strategic partnership with Flespi.
If you've ever thought about receiving parsed telematics data from a backend platform via an API, you can now choose Flespi.
APIs can simplify your integration work and save you the trouble of parsing data on the server. You can directly use the basic decoding information of the Flespi API for front-end visual editing.
1. Ease of integration for all Think power Product: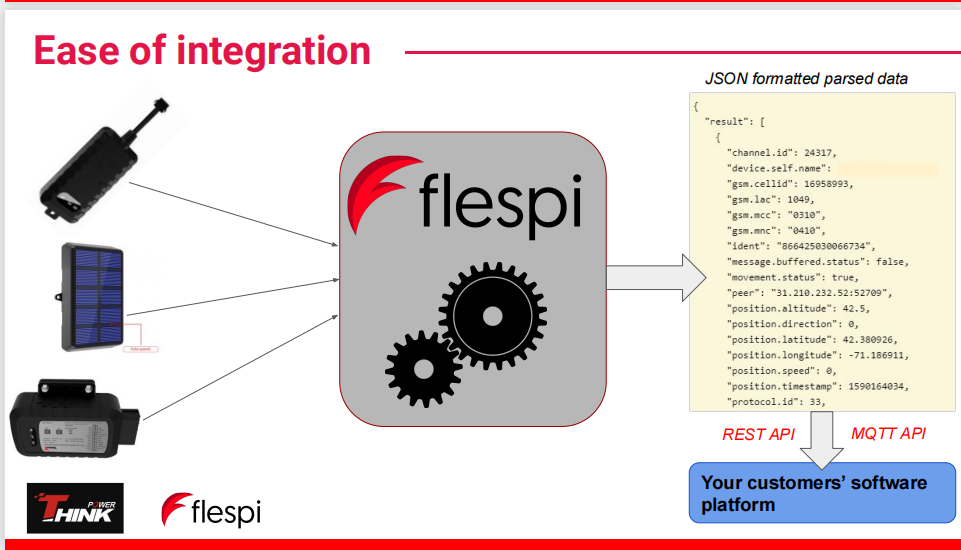 2. Consume normalized IoT data
3. Raw data dignostic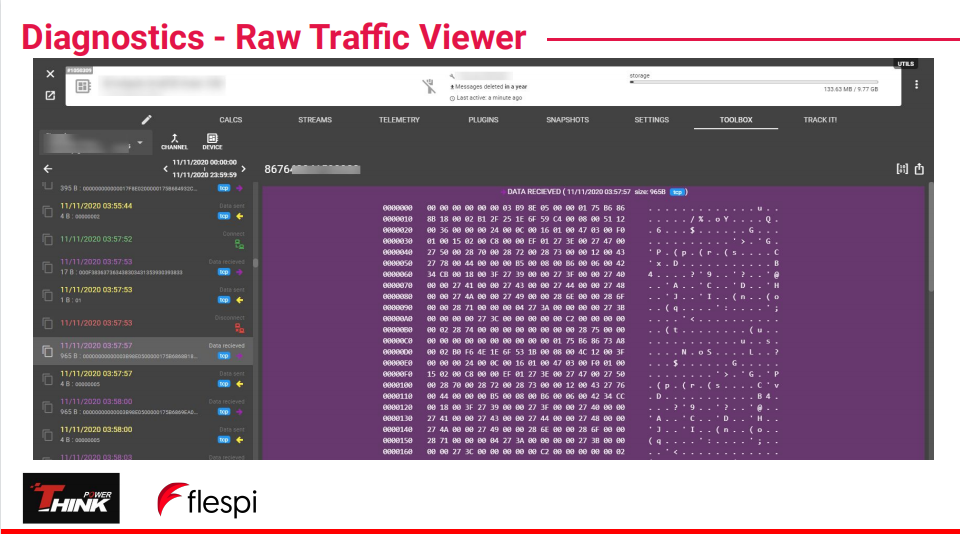 4.OTA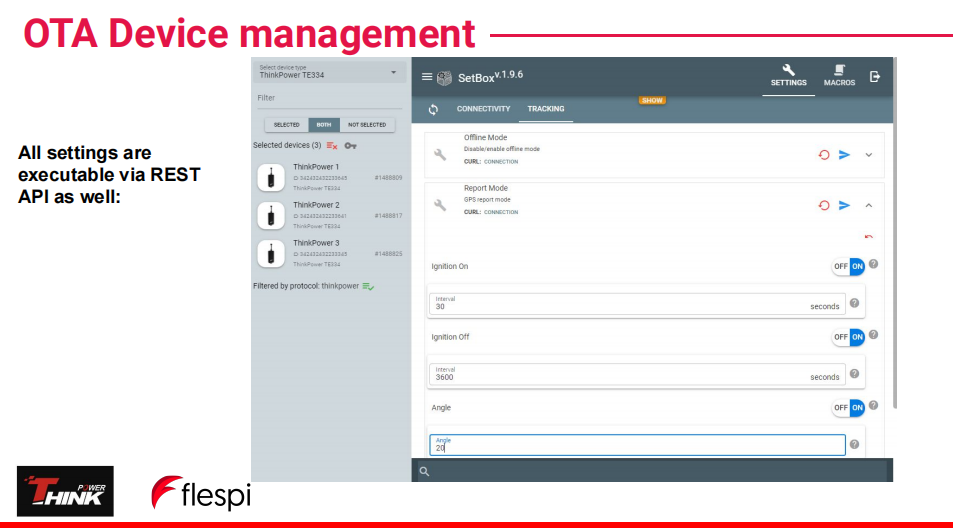 5.Data visualization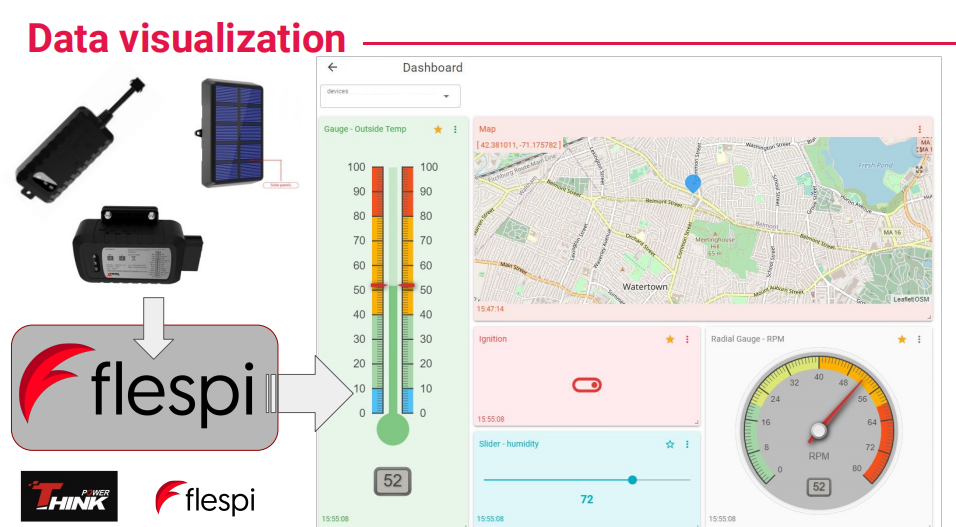 6. Free APP