THINK Power customized TE-604C for American commercial logistics fleet
The TE-604C customized by THINK Power for the American commercial logistics fleet, Realize the management of real-time positioning of vehicles for commercial fleet logistics companies and safety monitoring during transportation.
The newly added CAN BUS car diagnostic protocol provides great help for the safe and economical driving, repair and maintenance of the vehicles of the logistics fleet company. Save customers more operating costs.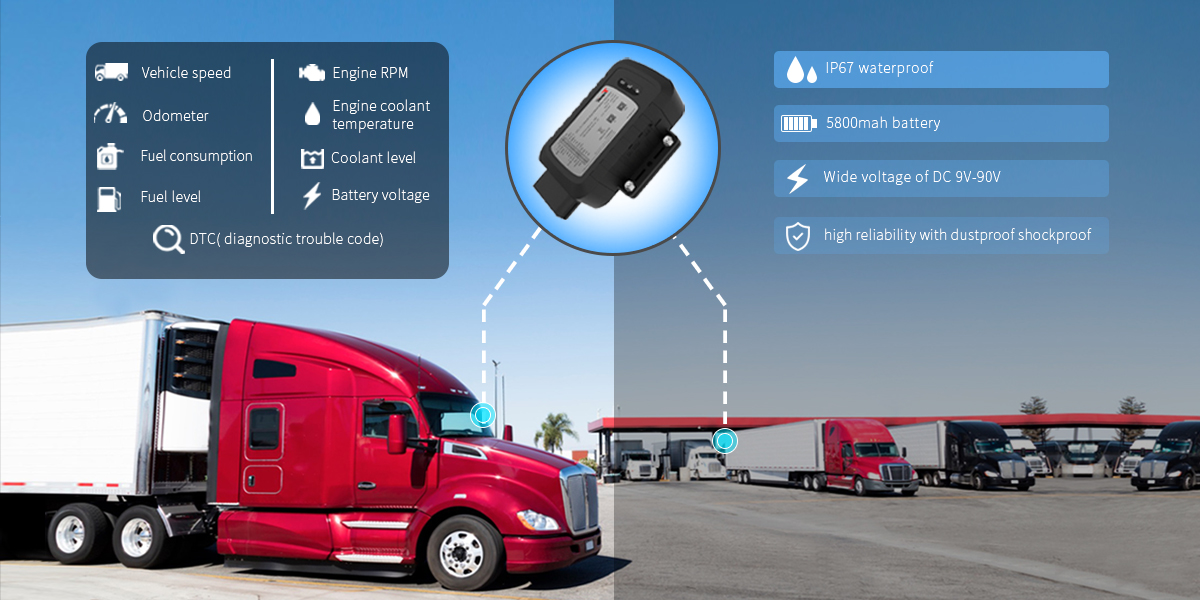 On one hand, it can be used in the front of the car. It supports CAN BUS protocols that can collect body state data, and the device adopots low-power 4G CAT M1/NB1 communication protocols. While ensuring the normal functions, the cost is lower and the power consumption is also low. At the same time, the device scalability is stronger, it supports the Bluetooth function, which can be connected to peripherals according to different applications. Wide voltage of DC 9~90v, supports more engineering vehicles, and various new energy vehicles.
On the other hand, this product can also be installed at the rear of a large trailer for real-time status monitoring. The device supports IP67 deep waterproofing and can work normally even in rainy days.
The sturdy shell has high reliability, and has passed various tests such as waterproof, dustproof, and shockproof, and it can work normally even in relatively harsh environments. The equipment can independently monitor the running track of the carriage, and the fleet manager can keep track of the whereabouts of the vehicle at any time for easy management.
All in all, it's professional equipment, suitable for many types of commercial vehicles, engineering vehicles, etc. It is highly expandable and can adapt to different application scenarios.