Remote Temperature & Humidity Monitoring for Cold Chain Fleets
It is estimated that nearly 3,000 Americans die of foodborne diseases each year. Improper and fluctuating temperatures affect the growth of bacteria in food,which is the leading cause of foodborne illness.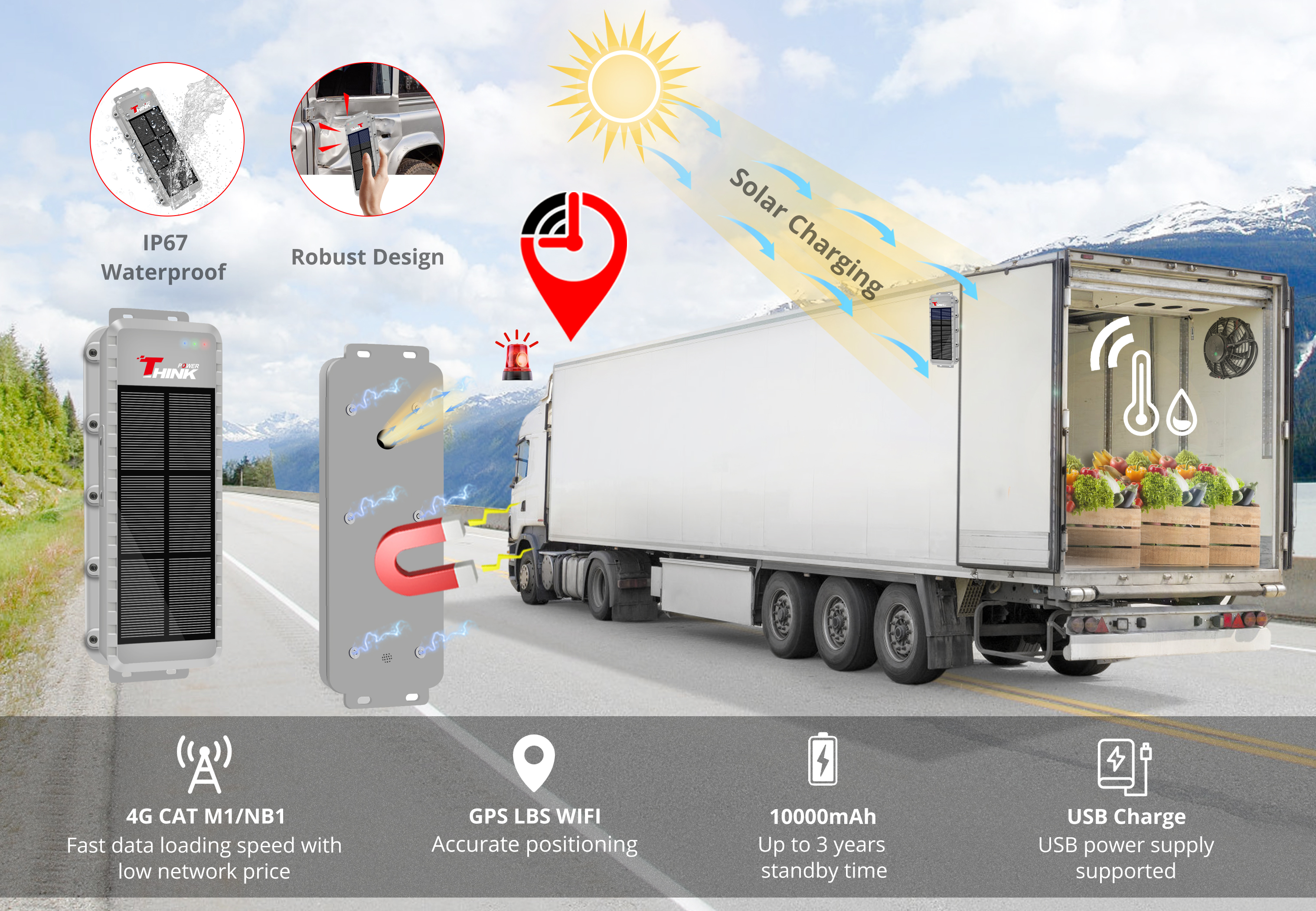 How to protect public health and safety?
In order to protect the public health and safety, the carriers and shippers are under increased scrutiny by FDA inspections and being held responsible for documenting that proper reefer temperatures are maintained throughout the cold supply chain.
With reefer trailer GPS tracking and monitoring system, the journey of food shipment is more easier, efficient and security.
Gain better visibility of GPS Fleets Tracking and Assets Tracking.
The cornerstone of cold chain business management is information. With GPS tracking device, you will know where your trailers, trucks, and cargo and where they
'
ve been. The cold chain tracking monitoring system gives you full visibility in near real-time, including fleets and assets GPS location, current status and usage history.
Ensure cargo security&Maintain Product Quality.
Supply chain tracking is more than tracking the location of your trailers-it'
s knowing how they
'
re doing on a broad range of key indicators. With extensional Bluetooth function embedded, GPS tracking device is capable to work with external Bluetooth temperature and humidity sensor, therefore, fleet managers can monitor temperature and humidity data of cargo remotely in GPS fleet management platform to ensure product quality under control. The cold chain GPS tracker is compatible to Bluetooth door switch sensor, when the cold chain door is not closed properly, the door sensor will be triggered. Fleet owners will be noticed immediately by fleet management platform, app or SMS. With these near-real time metrics, we can be confident the temperature sensitive-food would be delivered to our customers
'
hand safely.
Improve utilization.
Having a big-picture of how often your cold chain fleets are being used or sitting idle is a key factor to be successful in your cold chain logistics or trailer rental business. GPS fleet tracking solution enables you to have a clear idea of the usage frequency of your trailers, containers, reefers in different areas, which helps your marketing planning. Increasing the efficiency of cold chain vehicles operation by deploying trailers to areas with better frequency of use. Thus, improving the operation efficiency of the cold chain logistics management.